Savvy Choices, No Excuses
Savvy Shields is everything you'd expect out of Miss America — articulate, friendly and a ray of sunshine on all topics. But if there's one thing that will take the sparkle out of her tone (relatively speaking), it's the myriad excuses people offer for not adopting a healthier lifestyle. "It's just everyday choices, really and truly," she said. "Discipline is a thing that when you work at it and you're making choices towards it, it's so much easier to accomplish."
If that sounds like a predictably easy notion coming from someone who's risen to the top of a field that revolves around beauty, it's actually the voice of experience. Just like everyone else, Shields has had her bouts with poor lifestyle choices, particularly during her first year at the University of Arkansas.
"You go away to college and there's no one checking up on you and how many pizzas you've had at midnight or all the free ice cream everywhere," she said. "You forget the reasons why you take care of yourself."
Although she had been active since a young age through dance, and continued to do so while away at school, her food choices began affecting her overall health and well-being. The problem became so noticeable, she had family and friends concerned.
"I was fatigued all the time. I kept getting sick. I didn't have as much energy as I used to," she said. "People were asking, 'Hey, are you OK?' They knew something was wrong. After recognizing that it all kind of stemmed from how I was taking care of myself, that's when it manifested into the platform of eat better, live better.
"I basically grew sick and tired of being sick and tired."
Shields' newfound commitment to healthy living right after her freshman year came just in the nick of time. After winning Miss Arkansas in summer 2016, she was named Miss America 2017, which began a whirlwind year of appearances that provided more than ample opportunity for her to resort to old excuses.
Instead, she doubled down and developed strategies that enabled her to stay on track, even on her hectic schedule. She considered it just another aspect of being a role model, particularly to the people who knew her best.
"When you're Miss America across the country, you're playing dress-up," she said. "But when you're Miss America in front of the people that made you Miss America, that's when it's real."
Before you scoff at the life challenges of a pageant queen, consider how difficult it is to maintain balance while constantly on the move, languishing in airports and sleeping in hotel beds instead of your own. As anyone who keeps odd hours will tell you, between the time zones and the less-than-great food options at hand, life can be a grind for anyone, no matter how much they love what they do. Shields is no different.
"During the time I was Miss America, we would be going to a planned dinner or gala or luncheon of all sorts every single night or every day, twice a day sometimes," she said. "I have a huge sweet tooth and there would always be a dessert on the table.
"I remember one Miss America told me at the beginning of every meal she would put pepper on her dessert, that way she wouldn't eat it. It kind of worked. If I had not put pepper on it so it did not taste as it should, I would have eaten it, 100 percent."
Shields traveled so much, she had to develop other strategies for eating healthier, a system that revolved around being intentional with what she put into her system.
"It is a thousand times harder when you're on the road and life isn't planned and you can't bring prepackaged food with you everywhere," she said. "It's all about choices, and it's all about a little bit of forethought."
"I remember by around month three [as Miss America] I figured out where in airports I could find wholesome foods. There's always a banana somewhere, there are always apples somewhere, there's always going to be a place to get oatmeal and there's always water."
She applied the same creativity to her workouts, which, while varying in scheduling and format according to her itinerary, were something she was faithful to.
"During my year as Miss America, it was whenever there was time, even 10 minutes, I'd get something in," she said. "Plus, I'm a creative person and I can't do the exact same thing every single day. The internet's wonderful because there are a thousand different workouts, a thousand different ways to approach it. It's so liberating to find what works for you because everyone's different."
Most of all, she said, being healthy has to do with a positive attitude. Challenges will be there, she said, it's how you tackle them that counts.
"You start your morning off wrong, it's going to be so much harder to get it back on the right track," she said. "You start your morning off making smart, healthy choices, it's so much easier the rest of the day."
---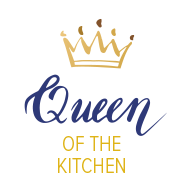 When asked for a secret weapon in her quest for healthy eating, Savvy Shields said time in the kitchen can make all the difference.
"One of the biggest things I missed during my year as Miss America was getting to actually cook my own breakfast," she said. "Seeing what I was eating and getting to decide the contents is so liberating."
Shields said the ability to cook also gave her the ability to substitute ingredients for healthier options. She's constantly looking for new recipes that give her a similar end result without the fat and calories of the original.
"Being healthy and finding healthy new recipes is kind of a trend now, especially with social media. It's so easy to find 100 different ways to make a pumpkin pie that's healthy," she said. "It's so easy to have thousands of recipes that are healthy and good for us right at our grasp."
One particular issue Shields had to conquer was her weakness for sugary, chocolate-laden Starbucks drinks.
"I get regular coffee, but what I found really fun is to put a little bit of cinnamon and a little bit of nutmeg in it. It makes me feel like I'm having a seasoned drink when I'm really not."
Having stuck to her program for so long, the cumulative effect of these small substitutions is her brain craving something healthy just as intensely as junk food.
"When you start eating healthier, your tastebuds change. What wasn't as sweet to me two years ago, now I find strawberries are like candy," she said. "When you're on this path of healthiness, you're going to keep making healthy choices because it's easier to."
---
NO EXCUSES
Below are some of the most common excuses for avoiding day-to-day wellness, and plenty of ways to debunk them. It's up to you to make a change and work toward your goals. No excuses.
I don't know what exercises to do. If you feel a little overwhelmed when you walk into a gym, you're not alone. Yes, sometimes asking for help can be the hardest part of your workout, but it's worth it when you factor in the results you want, the modifications you need and the injuries you avoid. Schedule some time with a personal trainer, take a class and do your research. You'll be a regular in no time. Find a list of local gyms.
Eating healthy is inconvenient. You can find tons of recipes and inspiration on Pinterest, but for a no-muss-no-fuss solution, try local healthy meal prep services like Crave, Healthy Chew or The Clean Eatery for a week's worth of nutritious eats. Done and done.
What about my kids? You can only do so many laps around the playground before you start itching for something challenging. Fortunately, lots of local spots offer classes, activities and services for your little ones while you get a solid workout in, no babysitter required.
Kid Classes
Child Care
Kids Room
I'm nervous about committing to a gym. Because placing membership is an investment, almost every fitness joint in town offers at least one free visit — some offer a whole week or more — or discounted trial periods to sweeten the deal. A Kick Above Personal Training Studio gives visitors a free seven-day membership pass and a complimentary personal training session, while Barefoot Studio's students get their first week of unlimited yoga for free.
I travel too much. Take a page from Savvy's playbook and get creative. Challenge yourself to find healthy options in gas stations or airports, and plug in a short workout whenever you can. So even if your travel itinerary keeps you from the gym, you can still hold yourself accountable by opting for the apple and doing that 10-minute yoga video you found online. Discipline comes in many forms. Follow Savvy's health journey at SavvyJanine.com.
I don't have time. There's no easy way around this one. It's all a matter of rearranging priorities and schedules to make it work, even if it means just taking the stairs or walking a quick lap around your office every hour to keep you moving. If you feel scrapped for minutes, lots of gyms offer lunchtime classes to help you get in, get out and get on with your day. Pro tip: Find an activity you enjoy. You'll look forward to and prioritize it in your routine, instead of feeling like you're shoehorning it into a busy schedule. Discover your new favorite workout .
I'm too old / I have a chronic injury. When our bodies seem to fight against us, for many, the first reaction is to stop in our tracks. But that's no reason to wave the white flag.
"We now know by peer-reviewed journal articles what we have guessed anecdotally, that proper movement and exercise, begun at any age, can be healthy and helpful for individuals," said David Houk, a physical therapist and trainer at Functional Health and Fitness with expertise in working with the Baby Boomer population. According to Houk, with the proper technique, bone and muscle tissue will see improved flexibility and strength. The effects of aerobic exercise stimulate the brain as well, encouraging learning and fighting depression, two common issues in the maturing crowd.
"As the body ages, our bones and tissues do become less resilient," Houk said, underscoring the importance of seeking professional guidance. "Other systemic conditions also complicate the overall wellness picture, so finding someone who understands those challenges and knows how to create safe workout stressors allows for maximum benefit from an exercise program."
Once his trainees get the okay from their doctors, Houk advises them not to be afraid of challenging themselves. "The body responds to correct dosages of stress," he said. "If you don't create stress, you can't adapt. Adaptation is the name of the game, whatever your age!"
Classes for ages 50+:
Permalink