Planting a Love of Produce in a New Generation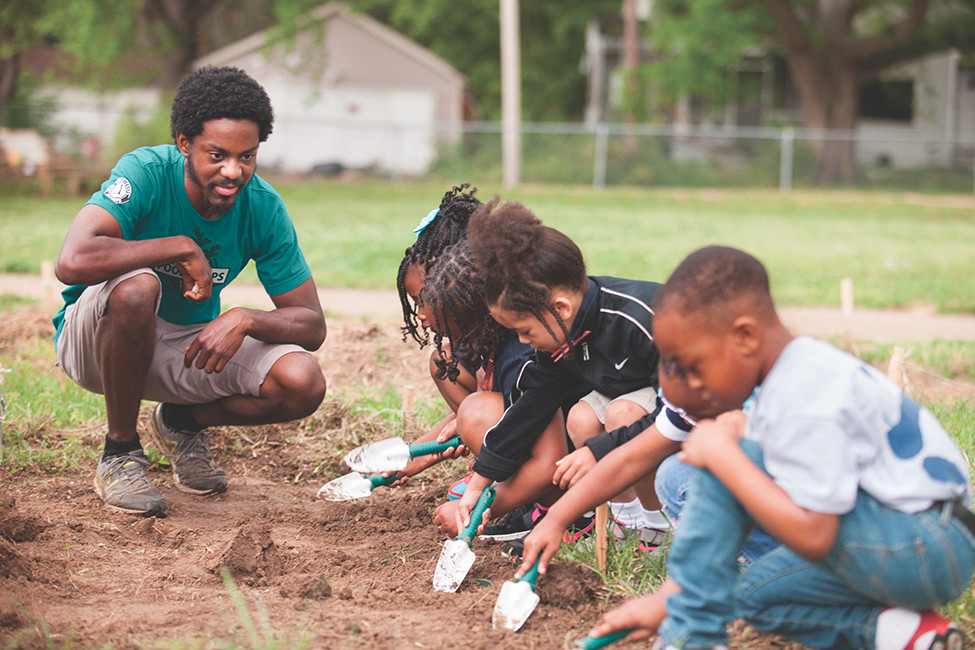 The movement toward healthy food in schools is still a relatively new one. One team lending a hand is FoodCorps Arkansas, a nonprofit that puts AmeriCorps leaders in schools in limited-resource communities to provide students with fresh, Arkansas produce and food education.
By partnering with local farmers and nutrition directors, FoodCorps Arkansas helps provide everything from supplies and inspiration to hands-on help in the garden, and are able to step in where well-meaning school staff simply can't execute.
"Our service members fill these gaps," FoodCorps Arkansas fellow Amy Joens said. "As motivated leaders in schools, they bring resources, spend dedicated time organizing people and programs and have excited and inspired ideas to creatively bring health not just into the classrooms, but into the culture of the school. We are able to help catalyze a shift in school culture to one that celebrates, promotes and ensures health in everything it does."
The Conway Public Schools system alone serves approximately 6,300 lunches a day, and with a little help from FoodCorps Arkansas, is able to source local food and provide healthy food education.
And it doesn't stop there. According to Joens, in 2018, the organization plans to increase its focus on high-need elementary and middle schools, work together on sustainable programs and keep food justice and equity at the forefront of everything it does.
Permalink