Plate It Healthy
If you think a healthy diet is boring, Dr. Tionna Jenkins has three words for you: sweet potato nachos.
Jenkins is a public health policy practitioner, senior advisor of Health Equity with the Clinton Foundation's Clinton Health Matters Initiative and is on the board of directors for Arkansas Children's Hospital. She also classifies herself as "a food enthusiast, chef and woman on a mission to reach complete health and wellness."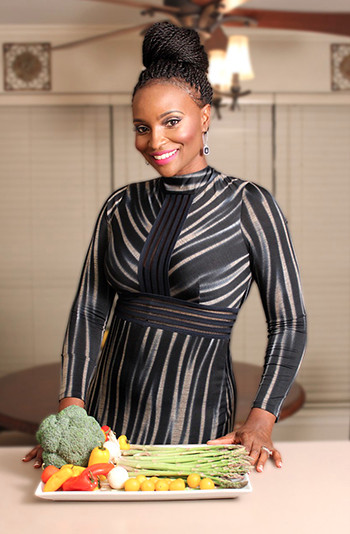 Dr. Jenkins shares the ins and outs of a whole food plant-based (WFPB) lifestyle.
Plate It Healthy is an initiative that was born from that mission, the same mission that helped Jenkins lose more than 60 pounds (and keep it off after the birth of her two daughters) while gaining more energy for her busy schedule.
"In order for me to be my best, I had to make my life and health a priority," Jenkins said on her website.
On her blog, Jenkins shares healthy recipes revolving around a locally-sourced, whole food plant-based (WFPB) lifestyle. There are no gimmicks, no fancy weight loss teas and no quick fixes, just a shift in mindset. And yes, that shift involves sweet potato nachos.
"It is a platform where anyone can access a variety of bright, delicious and easy-to-prepare WFPB options," Jenkins said. "I live by the hashtags #CookingInColor and #PlateItHealthy because our meals should bring us life and nutrients, which can only be fully embraced when our plates are diversified with color and healthy options."
In the coming months, Jenkins plans to expand the Plate It Healthy world through community-based workshops and classes, a cookbook and offering more insight on living a holistic, health-minded lifestyle.
Permalink